Our first crowdfunding campaign
Budfunding originally was a crowdfunding platform. This has now transitioned into the Budfunding Scholarship where a portion of all sales from the expos and consignment goes towards an annual scholarship to be used on a project or initiative.
On our panel along with our experts, we had Sustainable Energy Development Masters' students Stephanie Duncan and Samantha Irwin crowdfunding for a volunteer trip to Peru to provide sustainable electricity to rural communities. From the event the team was able to raise $1,600 towards their campaign with a final amount of over $6,000!
Always fun at the Budfunding Photo Booth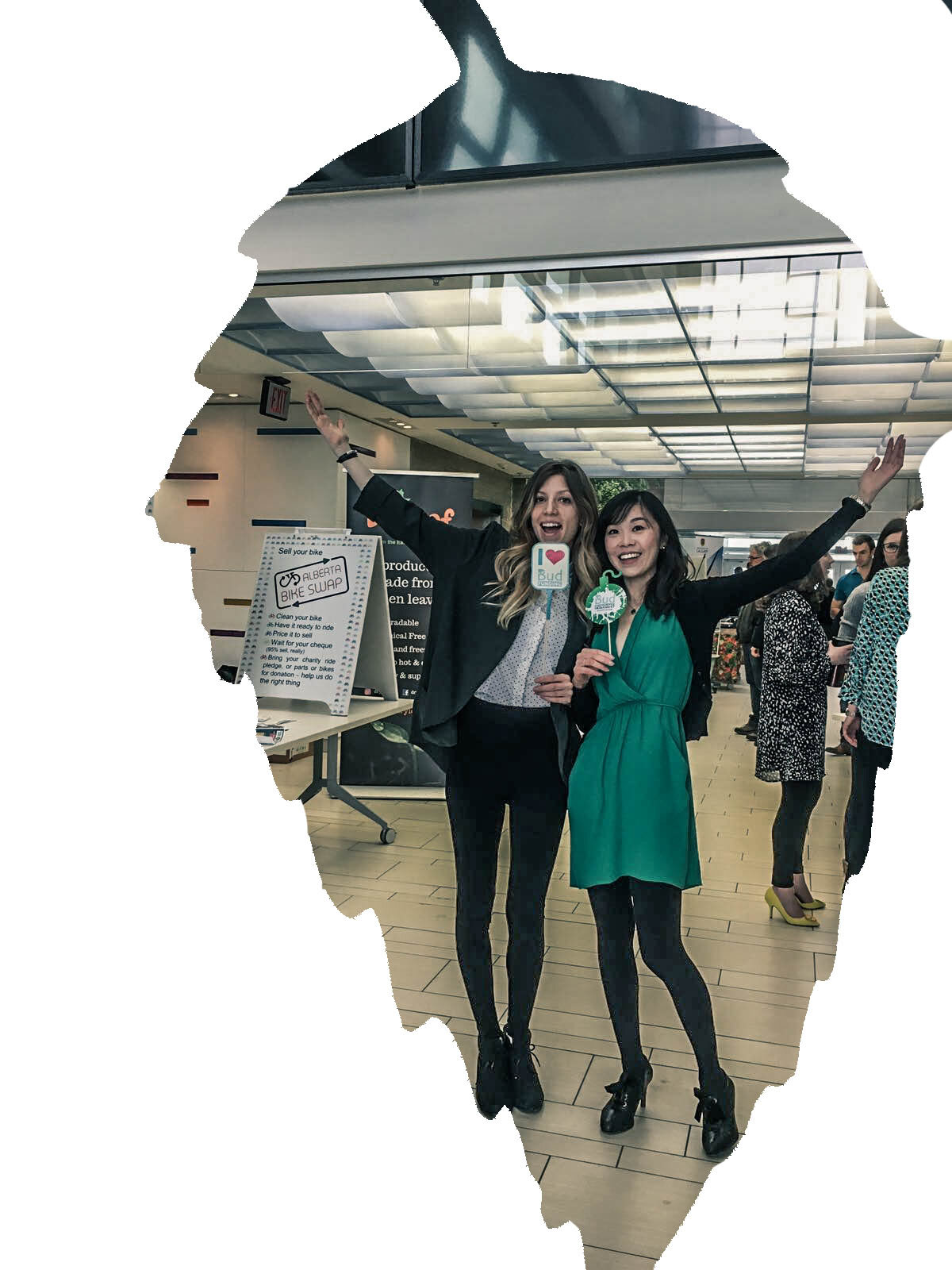 Thats a
wrap on expo Vol. II
The amazing companies that were part of the event:
Alberta Bike Swap, Dryleaf, SEEDA Inc., TreeEra, Sun Country Highway, Energy for All,True North Produce Ltd., Boomerang Bags YYC, Hands-on Growing, Stephanie Hrehirchuk, Tower Garden, & ATB Financial
We truly appreciate everyones support!